Since the beginning of lockdown we've seen a shift in the kinds of rentals happening on Fat Llama. With large film productions and live music events hitting "pause," the usual llama favourite categories of camera kits and DJ decks have given way to more home-friendly rentals geared towards personal development and hobbies.
One item we've particularly noticed becoming more popular has been sewing machines.
Long listed on our site by a handful of lenders, sewing machines have seen a massive increase in rentals since lockdown was called, and we can see why — as well as being a nice way to pass some time while stuck at home, sewing has been found to have calming effects that can benefit mental health and aid in self-expression, and also has the nice benefit at the end of the day of creating something new. 
Below are three sewing project ideas that you could try out with your rented sewing machine.
BEGINNER
Reusable Shopping Bags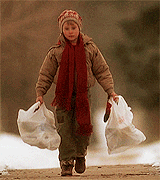 Reusable shopping bags can be super straightforward to make, and are a great first sewing project for novices. With an abundance of free patterns online, you can go for a super simple tote made from some old tee shirts, or opt for something more elaborate with zippers and buttons or stow-away pouches as you get more advanced. 
With grocery stores being one of the few public places still fully operating during the pandemic, they call for us to take some of the most precautions. By bringing your own shopping bags and using them rather than a communal basket, you can help avoid some potential transfer of germs and look after yourself and your neighbours. 
And of course, using a reusable shopping bag instead of paper or plastic at checkout is always a win for the environment.
INTERMEDIATE
Facemasks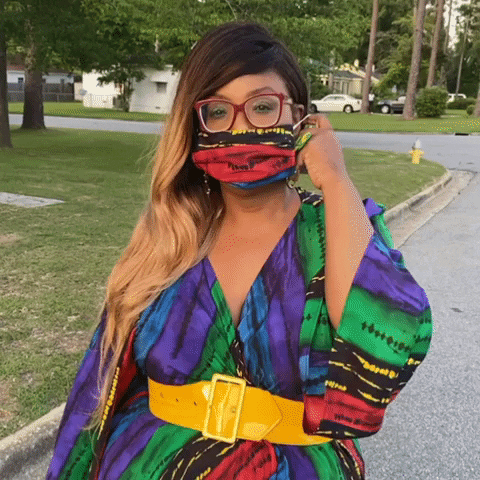 As more places begin to open and people begin leaving the house again, protective face coverings are more important than ever to wear. In London, all public transport users are currently required to wear face coverings at all times. And while there was a lot of conflicting information in the early days of lockdown, experts have now definitively concluded the effectiveness of face masks in helping prevent the spread of COVID-19. 
Rather than going through stacks of surgical masks that the NHS needs, or disposable masks that are being littered around the world, why not make your own? Free patterns and how-to guides are readily available online. 
The more we come to terms with the fact that COVID isn't going to simply disappear any time soon, the more I think we can lean into this and accept that face masks are going to be a necessary accessory for the foreseeable future. By making your own masks, you can be more environmentally friendly, and also customise your masks to express a statement or match your aesthetic. 
If you find yourself on a roll making more masks than you personally need, there are also places where you can donate masks for various causes. 
ADVANCED
Repair / upcycle your clothes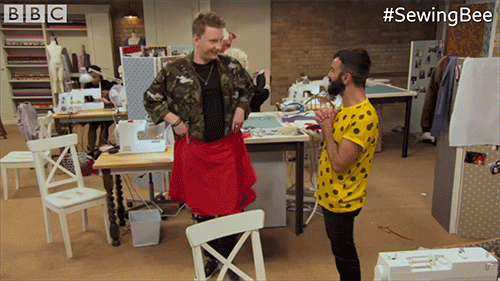 We went into lockdown with our winter wardrobes, and have watched the weather outside our windows change from March freezes to late June heat waves. 
Maybe you've gone into lockdown at a friend or partner's place with a single suitcase of clothes you are now very sick of. Maybe the kids are growing like weeds and can't wear anything they could 3 months ago. Maybe you just feel like changing your look because dang a lot has happened these past months and you are allowed to do that.
A few high street shops are starting to open again, but the queues are long and there's still a general recommendation against travelling except for the necessities. And ordering clothes online is dangerously hit-and-miss.
So — for the most ambitious of you out there — why not try renting a sewing machine to upcycle your clothes? Turn your jeans into a wrap skirt or turn a plain t-shirt into something far more fabulous.
Upcycling your clothes doesn't have to be lockdown specific either! Fast fashion industries have frequently been shown to be damaging to the environment, and rife with ethics issues surrounding workers' conditions. 
We know the Fat Llama herd loves looking after the earth by renting instead of buying, so why not try going that extra mile and give crafting instead of buying a try too?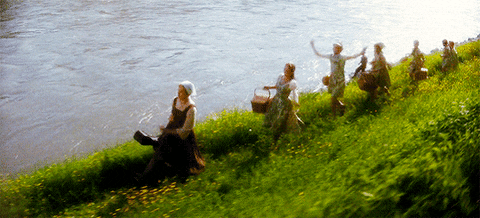 Have you been sewing during COVID-19 lockdown? Send your photos or stories to info@fatllama.com and we'd love to feature you on our social media channels.