I miss London–even though I'm in London right now. 
I'm sure I'm not the only Londoner feeling this longing for the city, as it hovers just out of reach outside my window. However, even as we are locked away from the city while living inside of it, London continues to provide some fantastic things, if you know where to look. 
Here is Fat Llama's list of 5 London-based companies (in addition to Fat Llama, of course!) offering awesome digital services to make your lockdown a bit better.
1. SoFar Sounds

One of the many exceptional things about living in London is the seemingly endless opportunities for live entertainment. From the West End and the Globe Theatre to huge concerts at the 02 and local gigs from Shepherds Bush to Shoreditch and beyond.
London-based SoFar Sounds knows well that you don't have to leave the sofa to appreciate excellent cultural events. SoFar Sounds specialises in small, immersive music experiences held in non-traditional, intimate venues like living rooms and retail shops. Each event has a secret lineup of diverse acts, from local up-and-comers to more well-known artists such as Hozier and The Staves.
During lockdown, these gigs have of course been cancelled, but SoFar Sounds has launched "Keep Listening," an online listening room to host gigs for artists in London and all around the world. Every day of the week, you can log in to the listening room for a free concert live-streamed directly from the artists' living rooms to yours. Each gig features a Donation option to support the artist, with 100% of the proceeds going directly to the artists themselves, or you can donate to the "Global Artist Fund" to help SoFar provide grants to 1,000 artists who usually rely on small-venue gigs for their income.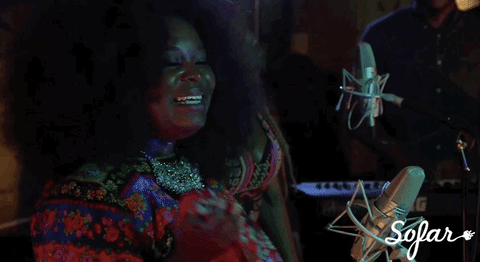 Why not rent a sick speaker setup from Fat Llama to enhance the at-home concert experience?
2. Discover.Film

Another cultural aspect many of us are missing is the local film scene. Sure, we can all stream blockbuster hits on Prime Video or Netflix, but it's such a different experience to go out to your local picture house and see that obscure arthouse flick that no one is talking about. 
To fill that gap for homebound Londoners, try checking out Discover Film. Discover is the leading platform for showcasing high quality short films from around the world. With thousands of films across all genres — documentaries and dramas to sci-fi and horror — you're sure to find something that suits your interests.
What's even better, the Discover Film Festival is held at Somerset House in London each year, and is rated one of the top 50 film festivals in the world. And as it's scheduled for late September, it may still happen!
So even if you're new to the world of Short Films, you have plenty of time to dive into the excellent array of content, and support your favourites when it comes time for the festival and corresponding Craghoppers Film prize.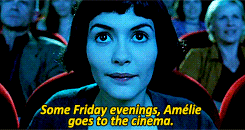 In the meantime, a projector and screen rental could transform your Discover Film experience into your own personal short film festival.
 3. Patch

Life in the Big Smoke can be grey in the best of times — with those characteristic clouds hovering over London more often than not, and the urban sprawl of flat blocks and offices stretching as far as the eye can see. And while London is full of excellent green spaces like St James's park and Hampstead Heath, many of us aren't lucky enough to live close enough to one of them to access the greenery during our limited outdoor exercise time.
With at-home plant deliveries, London startup Patch helps bring some much-needed green into your home. Patch offers indoor and outdoor plants, as well as pots, gifts, and plant accessories all delivered in a matter of days directly to your door (with a safe, no-contact delivery of course). 
If you don't have any experience with gardening, don't worry! Patch ranks the ease of care and "unkillability" of each plant they offer, and also provides plant care resources and even a "plant doctor request" feature for an expert to help diagnose and treat any issues your plant may have.
Studies have shown that indoor plants have a positive affect on mental health, and with an assortment of air-purifying plants available on Patch, you can choose some that positively benefits your physical health as well. Not to mention, it'll be a major step up for your Zoom setup.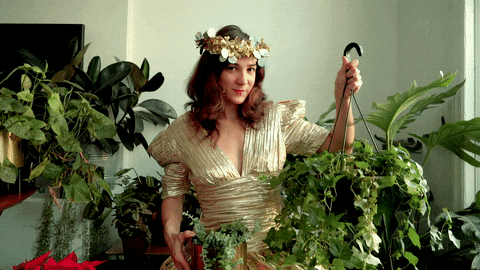 Not enough light in your flat for a plant to thrive? Rent an SAD lamp for some artificial sunlight, or pick up a drill from Fat Llama to hang the plant smack dab in front of your window!
 4. Olio
More than ever right now, Londoners are learning how much we depend on each other to get by in tight-packed urban communities. We acknowledge that social distancing only works to flatten the curve if we all abide by it, and we take on that responsibility to protect the most vulnerable among us. We see our neighbours out the window each Thursday when we take a moment to celebrate the NHS. We have newfound appreciation for the ways that service workers and carers keep our city running. 
In the spirit of such community caring, we find London-based food-sharing app, Olio. Olio's mission is to "connect neighbours with each other and with local businesses so surplus food can be shared, not thrown away."
So maybe you bought items in bulk at the beginning of quarantine, which are now about to go off. Or maybe you know that you have elderly neighbours or neighbours who have lost their jobs during COVID who need food assistance right now, but don't know who they are. Olio provides the platform to help take care of one another, and also take care of the environment and reduce food waste.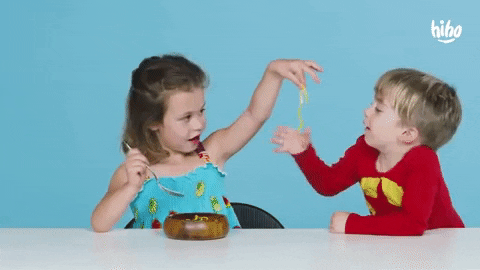 Be sure to follow Olio's social distancing guidelines, and for any non-food items, check out Fat Llama's recommendations for sterilising items you've borrowed.
5. Gophr
We might not be missing the smell of tightly packed commuters on the Central line during rush hour, or the labyrinthine journey of changing tube lines at Bank, but Londoners are certainly accustomed to an ease of mobility, which lockdown has explicitly removed. Though it's crucial for us to stay in place, it's sometimes necessary to move at least our things from point a to b.
Less glamorous than some of the others on this list, perhaps, but certainly essential in these times — Gophr is a London-based courier service that offers easy, insured delivery of items around the city. Maybe you're locked in with a partner and need your flatmate to send you some essentials you left at home, or maybe your boss needs to get those important documents to you before a deadline. Rather than travelling across town or waiting for postal services, you can use Gophr for safe, insured, contactless delivery of the things you need.
Or of course, maybe you've rented an item on Fat Llama and need to have it safely delivered to your door! In which case you'll be happy to know that Fat Llama and Gophr currently have a partnership for 5% off your delivery when you sign up through our exclusive referral link: http://gop.hr/fatllama-delivered.